Winged Shopper // Market Basket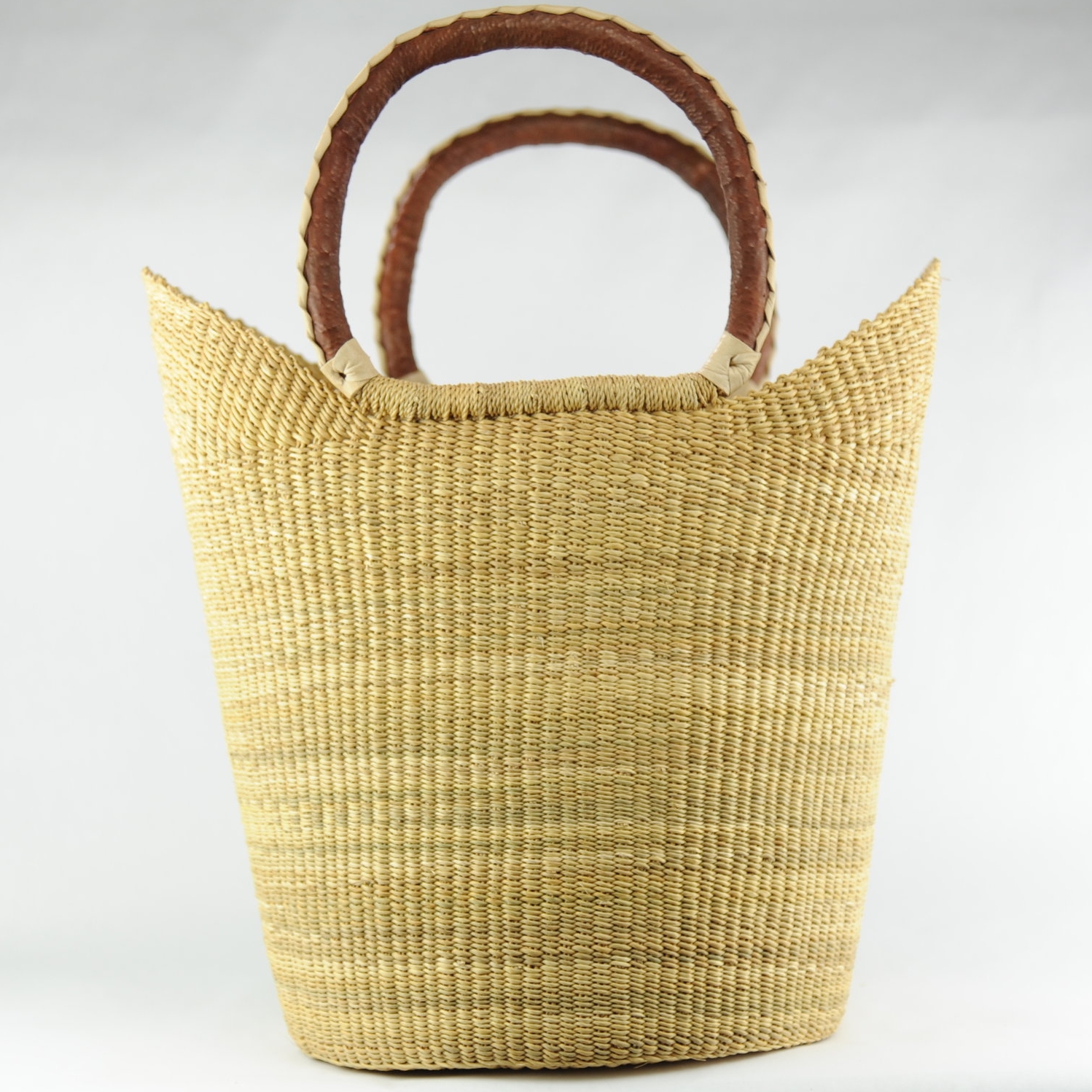 Winged Shopper // Market Basket
All the market baskets we offer are hand woven in Africa with elephant grass that grows naturally in Ghana's Upper East Region. The winged sides on this market basket help those who just can't help but fill up at the local farmer's market or produce stand.
We use this basket when stocking up on suppliers for our next road trip or beach day.
Color: natural with brown handle.
Opening size (top): 15" x 10"
Depth: 15" on winged side, 10" at middle
sold out